Jetstar Pacific Airlines and Quang Binh provincial People's Committee have agreed to launch two new air routes: Dong Hoi-Haiphong and most importantly, Dong Hoi to Chiang Mai in Thailand. The Chiang Mai route will be the first international air connection from the Central Province.

According to the roadmap of Jetstar and Quang Binh Province, Dong Hoi-Haiphong flights will begin in late May with a frequency of two flights per week while the Dong Hoi-Chiang Mai flights will start in June probably with two to three flights a week. Dong Hoi airport is relatively new as it was opened in 2008 and is currently linked to Hanoi and Ho Chi Minh City.

Chairman of Quang Binh provincial People's Committee Nguyen Huu Hoai pledged to create the best possible conditions for Jetstar Pacific Airlines to facilitate the two new air routes and asked travel agents and relevant agencies to join hands in promoting the flights. He stressed his hope that the new flights will help attract more visitors to the province.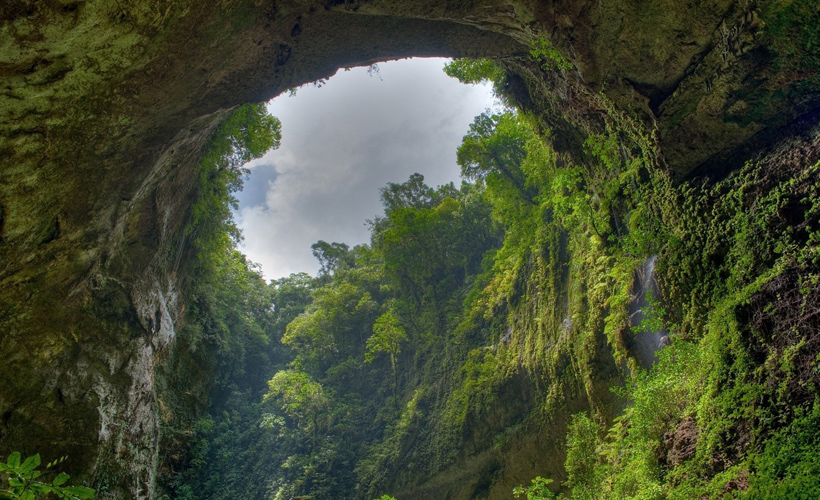 Thai visitors now pay special attention to Vietnam tourist sites and Thailand, particularly Chiang Mai is also an attractive destination for many Vietnamese travellers, added the Chairman of Quang Binh People's Committee.

It will take two hours to travel from Chiang Mai to Quang Binh by air, instead of two days by road as it is currently the case. From Dong Hoi, it will take three hours to reach the historical capital of Hue, which is 170 km away and five hours to reach Danang and its numerous resorts (270 km). North, visitors will be able to reach Vinh in three hours and a half by car.

Dong Hoi is not a very well known place for visiting although many travellers describe the province of Quang Binh as a true tourist jewel. Surrounding the city are many beautiful caves, especially Phong Nha and Son Doong caves considered as some of the most amazing in the country. They are part of UNESCO World Heritage List and are located 50 km south of town.
Dong Hoi offers a few historical attractions such as a citadel and old fortifications including the Quang Binh Gate as well as the ruins of Tam Toa cathedral destroyed during air raid in Vietnam war in 1965. The province is also endowed with beautiful beaches with crystal clear water such as Nhat Le. The Da Nhay and Ly Hoa, some 60 km north of the city. Bang Spa is a natural hot mineral spring and located near to town.
Meanwhile, flights between Dong Hoi and Haiphong will also make connections easier between Central Vietnam and the northern port city.