One of Vientiane region's most visited site, Wat Xieng Khuan and its multitude of Buddha's statues will be finally renovated…
it is certainly one of Vientiane Province icon: Wat Xieng Khuan, also named the Buddha Park is one of the most visited in the area with some 200 statues and sculptures dedicated to Buddha and deities related to Hinduism and Buddhism.
The park was created in 1958 by Luang Pu Bunleua Sulilat, a priest-shaman who dedicated his life to Buddhism and Hinduism mixed with Vietnamese interpretation of religions. He built up the park and constructed a similar facility on the other side of the Laotian border, in Nong Khai (Thailand) after 1975, when Laos was taken over by a Communist government. Both parks are facing each other along the Mekong River.

The park is famous for its statues made of reinforced concrete showing not only Buddhas in various positions but also animals, demons, and deities.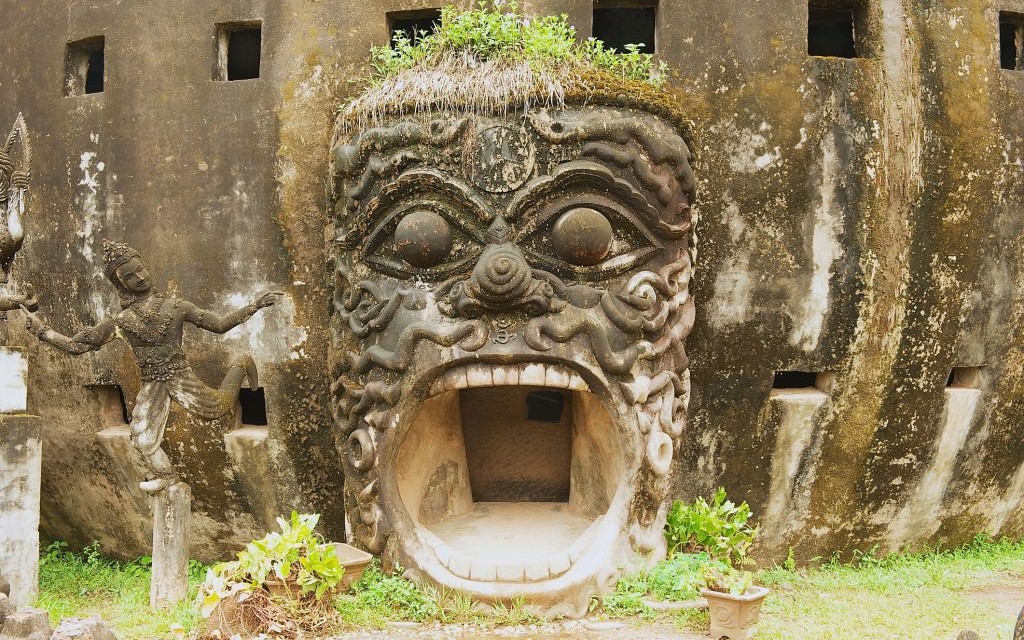 Hadxayfong authorities (where the park is located) recently authorised Lao International Travel and Investment Co., Ltd. to renovate Wat Xieng Khuan in a bid to make it more attractive to domestic and foreigner visitors.
A Memorandum of Understanding on the concessional right given to the private company was signed at the end of last week in Vientiane Capital by the director of Hadxayfong District Planning and Investment Office Mr. Bountong Phonesavath and Lao International Travel and Investment Co., Ltd. CEO, Mrs. Soysouda Inmeuangxay in the presence of Hadxayfong district chief Bountham Phouthavongsa as well as representatives of various authorities.
The renovation project costs around US$5 million (40 billion kip). It will take approximately a year to be completed.

The renovation will include the construction of the main gate and wall of the park, restaurants, strolling zones, and the renovation of Buddha images and facilities, said Mrs. Soysouda Inmeuangxay.