While Boracay is shut down until October to help nature on the island to recover, there is at least an immediate positive effect for the region: renovation and expansion of Kalibo airport is being accelerated…
There is at least a positive immediate outcome following the shut down of Boracay Island to international visitors until October: the Civil Aviation Authority of the Philippines CAAP just announced to speed up its program of renovating Kalibo International Airport.
The airport is one of the busiest in the Philippines. Last year it accommodated over 2.5 million passengers, down by 7% over 2016 as competition rose from Caticlan airport, which also serves Boracay Island. From that number, 1.43 million of passengers were counted on international flights. By comparison, Caticlan Airport (which has been renamed Boracay International Airport) welcomed last year 1.4 million passengers, twice as much as in 2016.
The PHP17.9 million (US$0.335 million)  expansion and rehabilitation project for Kalibo International Airport (KIA) passengers terminal has been planned for a while but the drop in traffic due to Boracay closure is perceived as an opportunity to accelerate work, as stated by the Civil Aviation Authority of the Philippines (CAAP).
"The traffic and passenger movement cutback due to the ongoing Boracay Island closure from April until October this year will significantly allow several projects to be put into action. The CAAP plans to make the most out of the opportunity brought about by the reduction of flights," the CAAP said in a statement on Sunday. Airlines have effectively sharply reduced frequencies to Kalibo while neighbouring Boracay is closed.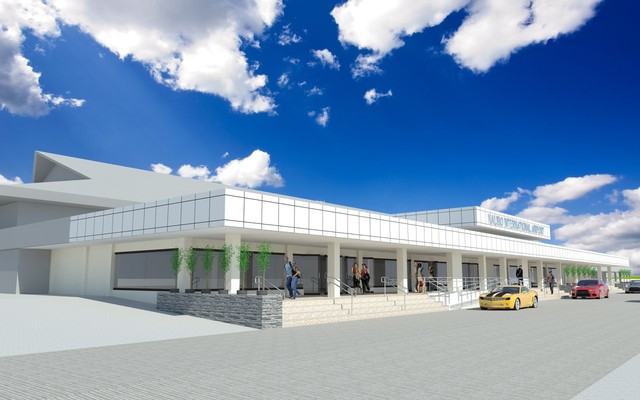 Projects being prioritized are the refurbishment of the existing passenger terminal, giving a fresh coat of painting to the international terminal building, upgrade electricity and air con systems as well as redoing all safety barriers around the terminal.
In September, the CAAP wants to refurbish the apron pavement and then upgrade the runway strip through grade correction as well as constructing a power house. Both latter projects will be implemented in November.
In another development, CAAP inaugurated the new passenger terminal of Maasin Airport in Southern Leyte this Monday. It is the only airport operating in Southern Leyte.
Expansion and upgrading of current airports as well as development of new infrastructures are part the "Build, Build, Build program" of the Rodrigo Duterte government. The program involves not only airports but roads and sea ports all across the archipelago in an attempt to enhance intra-islands and international connectivity.