During its annual meeting in Baku , the World Heritage Committee inscribed  22 cultural sites on UNESCO's World Heritage List until July 7. Among them are three sites located in Southeast Asia including Myanmar, Indonesia and Lao PDR. More sites could join the list until July 10, which will mark the end of the World Heritage Committee meeting.
Within Southeast Asia, the most exciting announcement was for the inscription of Bagan in Myanmar, a fabulous archeological site which has been waiting for its inscription for over 25 years.
Bagan (Myanmar) — Lying on a bend of the Ayeyarwady River in the central plain of Myanmar, Bagan is a sacred landscape, featuring an exceptional range of Buddhist art and architecture. The site's eight components include numerous temples, stupas, monasteries and places of pilgrimage, as well as archaeological remains, frescoes and sculptures. The property bears spectacular testimony to the peak of Bagan civilization (11th–13th centuries CE), when the site was the capital of a regional empire. This ensemble of monumental architecture reflects the strength of religious devotion of an early Buddhist empire.
Ombilin Coal Mining Heritage of Sawahlunto, (Indonesia) — Built for the extraction, processing and transport of high-quality coal in an inaccessible region of West Sumatra, this industrial site was developed by the Netherlands' colonial government from the late 19th to the beginning of the 20th century with a workforce recruited from the local population and supplemented by convict labour from Dutch-controlled areas. It comprises the mining site and company town, coal storage facilities at the port of Emmahaven and the railway network linking the mines to the coastal facilities. The Ombilin Coal Mining Heritage was built as an integrated system that enabled the efficient deep-bore extraction, processing, transport and shipment of coal.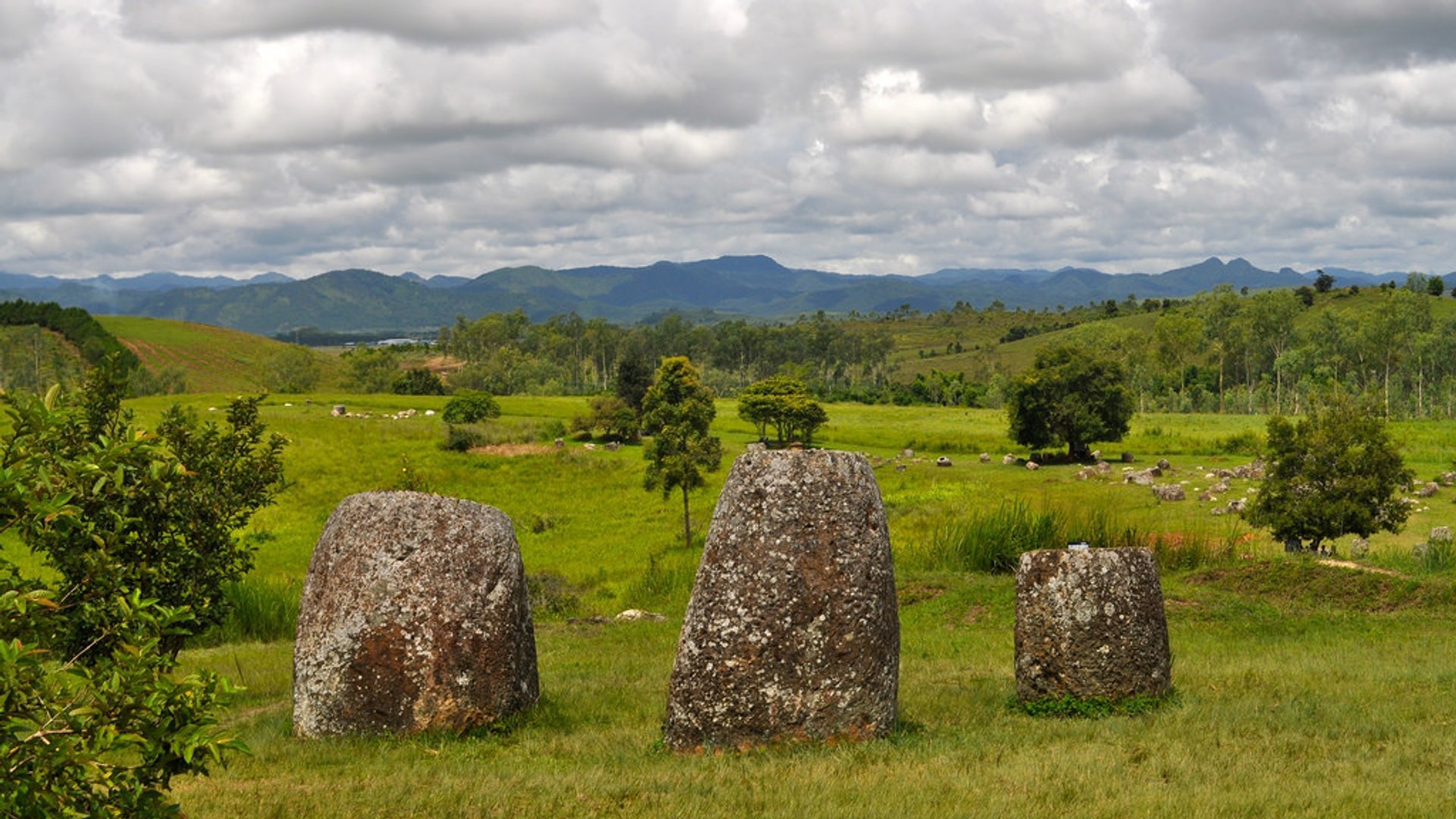 Megalithic Jar Sites in Xiengkhouang — Plain of Jars (Lao People's Democratic Republic) — The Plain of Jars, located on a plateau in central Laos, gets its name from more than 2,100 tubular-shaped megalithic stone jars used for funerary practices in the Iron Age. This serial site of 15 components contains large carved stone jars, stone discs, secondary burials, tombstones, quarries and funerary objects dating from 500 BCE to 500 CE. The jars and associated elements are the most prominent evidence of the Iron Age civilization that made and used them until it disappeared, around 500 CE.
ASEAN has now 40 UNESCO listed World Heritage Sites, including 3 for Cambodia, 8 for Indonesia, 3 for Lao PDR, 6 for the Philippines, 4 for Malaysia, 2 for Myanmar, 1 for Singapore, 5 for Thailand and 8 for Vietnam.